A Master Plan for Sustainable Living
Migrating Culture Crossing is designed around a Master Plan Pocket Community Concept which provides a more holistic and sustainable way of life which includes growing food within the community, limiting vehicles passing through the community, and community recycling. Encompassing 200 acres located near the University of Environment and Sustainable Development in Ghana's Eastern Region, the community will work closely with the university to implement programs that will improve daily life throughout Africa. 
The development will include approximately 200 single and multi-family homes and apartments, a large organic food forest, a community center, scenic trails, outdoor recreation areas and other amenities. The community will be built over multiple phases. Below is an image showing our master plan. This may change as we analyze and assess the land more thoroughly, but it provides a basic view of the layout.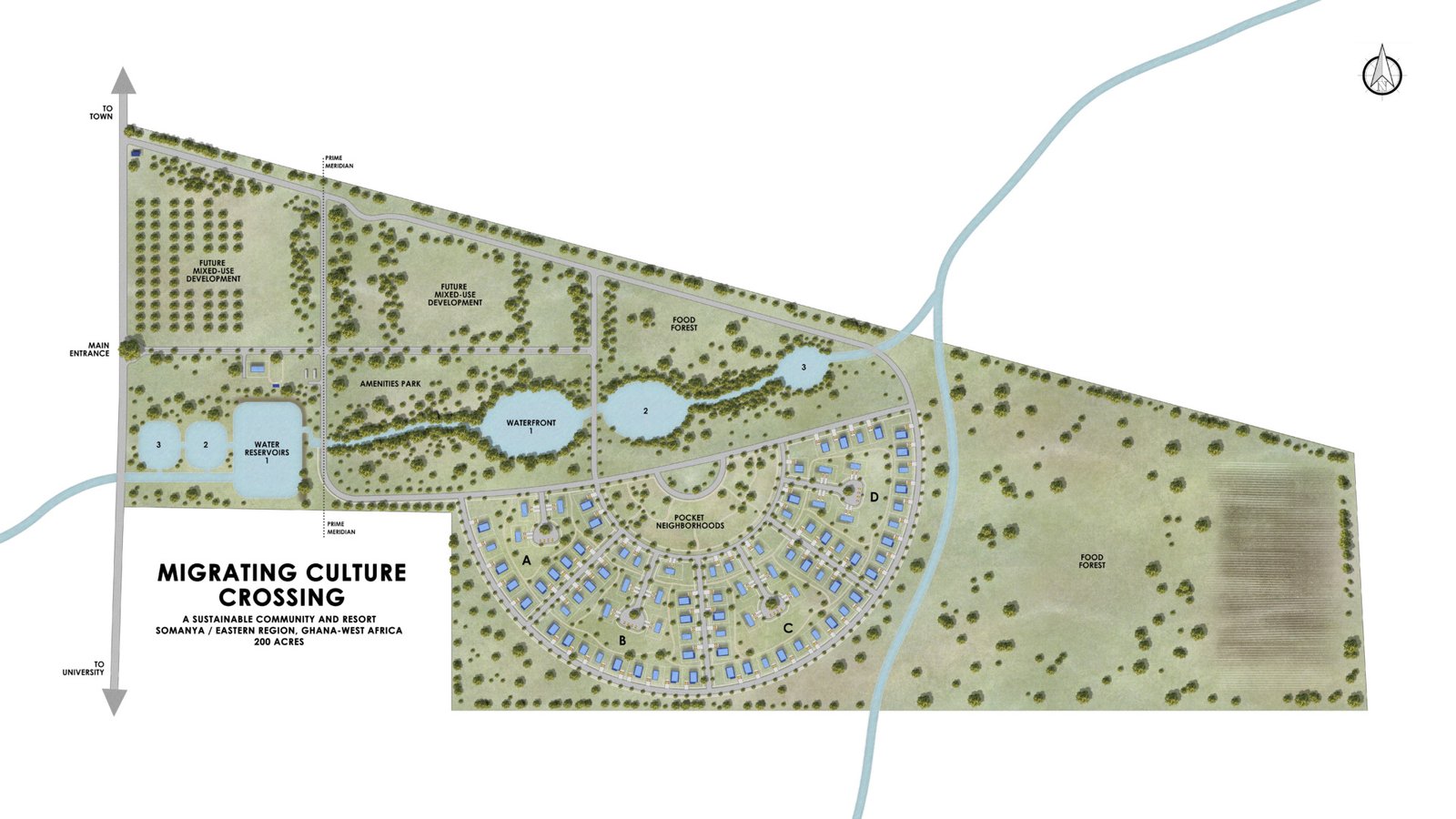 Plot Assignments of Pocket Neighborhoods
Below are the plot assignments that you can refer to when making a purchase. Our community is divided into four unique pockets that are like mini neighborhoods. The pockets neighborhoods are referred to as Pocket A, Pocket B, Pocket C, and Pocket D. 
Please note that all homes in both Pocket A and Pocket B are sold out and we are currently selling homes in Pocket C. You are currently unable to purchase lots in Pocket D.