LOCATED NEXT TO THE UNIVERSITY OF ENVIRONMENT & SUSTAINABLE DEVELOPMENT
We know there are three things that are important in real estate and they are location, location, location. 
That's why we chose to locate Migrating Culture Crossing directly next to the University of Environment & Sustainable Development, which is Ghana's newest and only public university located in the Eastern Region.
Having our sustainable community located next to a sustainable university allows us to work with the university to create programs that will benefit and impact Ghana.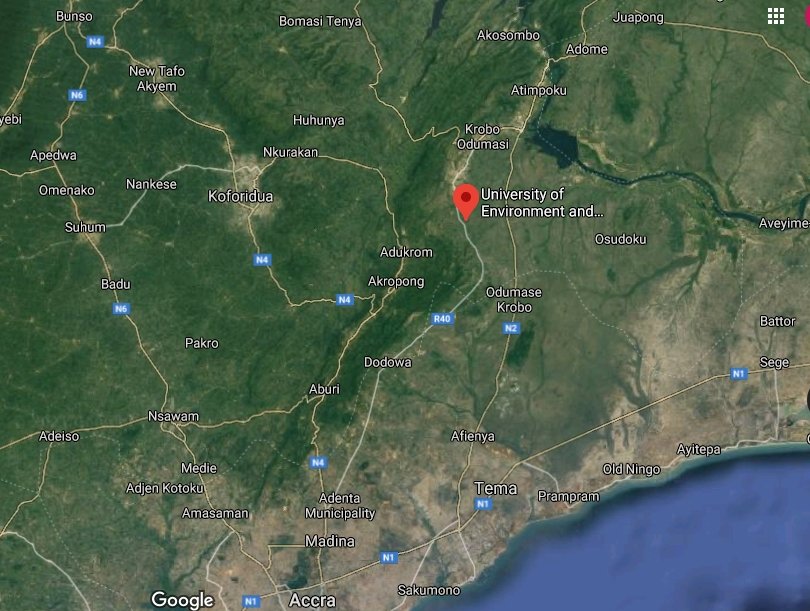 Migrating Culture Crossing is being developed near the Somanya township and is approximately 1.5 hours north of central Accra.