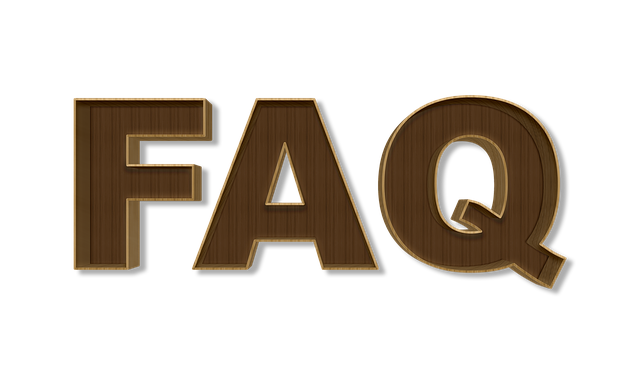 Can I add other names on my property such as my children?
Yes, you can add anyone as a beneficiary to your property. This is done once the house is completed and it is time to register with the Lands Commission. If we handle your registration then we will confirm whose names are to be included on the registration papers.
Can I truly buy a home at Migrating Culture Crossing for up to 50% off?
Yes indeed. This is is not a gimmick or false advertising. We have set aside a limited number of homes to be sold at 50%, 25%, and 12.5% off. The requirements to receive the discounted home price are listed below. All models are included in this promo.
50% off house requirements
-100% up front payment
-3 year wait
25% off house requirements
-100% up front payment
-2 year wait
12.5% off house requirements
-60% up front payment
-20% at lintel level
-20% at roof completion
-2 year wait
regular price
-30% up front payment
-30% at lintel level
-30% at roof completion
-10% at completion
-2 year wait
Where do we send our payments?
Once you execute your agreement, we will send you our bank account details.
Unfortunately we live in a day and time where every transaction is highly scrutinized. Transactions deriving from the West and being sent to various African countries such as Ghana will likely result in many questions from your bank. You can expect a thorough KYC (Know Your Customer) and Anti-money Laundering check.
My suggestion is that you print the signed and executed construction agreement if you encounter any problems wiring the funds to our account. Having the document may save you lots of aggravation.
Please confirm when you wire transfer is sent, and also please remember that all fees must be paid on your end. Your bank needs to understand that We should receive the full amount listed as the 1st payment in our account with no transfer fees deducted.
If you are in Ghana then you can simply deposit the funds directly into our bank account. If you encounter any problems please feel free to reach out to me. Again, thank you for your business and we look forward to serving you.
Can I perform rainwater harvesting on my property?
Absolutely! The reason the roofing system of our Sankofa Series is designed the way they are is to make it easier for residents to collect rainwater. Therefore, it's allowed and even encouraged.
Do your homes come with dryers?
Fortunately Ghana is blessed with plenty of sun that makes drying clothes on a clothes line a quick process. A couple hours in the Ghana sun will dry anything. Therefore we do not include dryers in any of our homes. However, you can purchase a washer / dryer combo if you must have a dryer.
Will the homes come with appliances?
Yes, all our homes will come standard with a refrigerator, stove/oven, and a washing machine.
Are the homes insulated?
You will not find homes using insulation in Africa like you may be use to in the West. Our homes will be made with earth blocks which will provide a cool environment. In the ceiling there will be a radiant barrier to help keep the heat out and then the P.O.P. ceiling will also help stop the heat.
Is there a timeline to help people plan their payments?
Our time frame for completing homes is two years upon execution of agreement. However, we may finish sooner. For planning purposes please use the following schedule:
1st payment of 30% due within 15 days of reserving your home.
2nd payment of 30% due approximately 12 months.
3rd payment of 30% due approximately 18 months.
Final payment of 10% due approximately 24 months.
However, please keep in mind that we may finish sooner.
Are there any medical facilities near the property?
Yes, the Somanya hospital is approximately 10 minutes away and the Dodowa hospital is approximately 30 minutes away.
How many units am I able to purchase in the community?
We want to give many individuals the opportunity to invest in our community and therefore we currently have a two unit limit, which can be a combination of any units. If you want to purchase two units you must place two orders on our website because it will limit you to one unit per order.
Do your homes come with a warranty?
Yes, all of our homes come with a 10 Year Limited Warranty so you can buy with confidence. We offer one of the best warranties in Ghana. For more information please click here.
Can I choose where in the community I want my home built?
Once a home is finished then buyers will be allowed to choose a home matching their floor plan based based on the order of their deposit. However, buyers will not be allowed to select a location where they would like to have their home built.
Isn't a 300 square feet home too small to live in?
Tiny homes are becoming very popular. There is actually a huge movement across many countries of buyers opting to purchase tiny homes. Even in the United States many buyers are now beginning to live in homes smaller than 300 square feet.
Our community will not only be a residence where people live, but it will also be a resort where people come to visit, so we want to give people options. Some buyers may choose to use their home in our community as a vacation home where they spend several weeks or months out of the year in our community. They may not desire a large home for this purpose. And some young single professionals purchasing their first home may be just fine to have a tiny home located in a nice sustainable community.
Our goal is to have a size that fits the needs of everyone. Therefore, if the 300 square feet unit is to tiny for your needs then you can opt to purchase a larger floor plan. Currently we offer floor plans up to 3200 square feet.
Can I have a custom home built in the community?
At this point we are not accepting any requests for custom homes. All homes in the community will be built to our specifications and the buyer will not be able to make any alterations. Please review our page on Real Estate Crowdfunding to read more about how our home building process will work and how it will allow us to offer superior pricing.
Will this community be off-grid?
Migrating Culture Crossing will be located next to a major road so electricity and water are available from the utility companies. However, Migrating Culture Crossing will provide its own electricity and water at a discounted rate. If residents would like to purchase electricity or water from the utility companies then they should be prepared to pay a connection charge to have the necessary connections made to their homes.
Is there compensation for the buyer if home completion is delayed beyond time agreed upon?
While there is no compensation outlined for not completing the project on the date agreed upon, Migrating Culture is committed to ensuring that we complete jobs on time. Unfortunately, in today's uncertain environment, delays may be caused by circumstances totally outside of our company's control such as the lockdowns we experienced due to COVID19. Each delay will be assessed on a case by case basis.
What is the payment plan?
We require $500 to reserve your home. this $500 will be deducted from your first payment. Then we require 30% for the first payment which is due within 15 days of reserving your home, 30% after the walls are erected, 30% after the roof is cast, and then the final 10% on handover.
Can I make changes to the design?
Part of how we achieve great efficiency and cost savings is through our streamlined building process that is like an assembly line. Therefore, no changes to the design or any part of the building of your home is allowed.
How large are the homes?
We currently offer floor plans from a little over 300 square feet / 28 square meters livable space to just under 1150 square feet / 107 square meters of livable space. Please refer to the actual model pages for the size of each floor plan.
When will the homes at Migrating Culture Crossing be ready?
Residents purchasing homes in the first phase should be ready to move in approximately 24 months after placing their initial deposit.
Is there a HOA (Home Owners Association)?
Yes, there is a HOA. The fees are $0.25 (25 cents) per square foot of liveable space per month. We agree not to raise the HOA fees for at least 10 years.
Will the lot that the house is built on be owned by the buyer?
Yes, the lot and the house will be titled in the buyer's name once the property has been fully paid for.
How can I review a copy of the builder's agreement?
Sure. Just contact us and we'll send you a copy.
Am I allowed to resell my home without any community encumbrances?
Yes, you can resell your home as you wish without any community encumbrances.
Where is Migrating Culture registered?
Migrating Culture Limited Company is registered to do business in the Republic of Ghana.
Will the property be transferred to me once I have fully paid for it?
Yes, upon completion of payments the property (land and house) will be transferred to the buyer. We will provide a site plan and indenture and the buyer will then have to have it registered with the Lands Commission. However, we will be able to have the property registered with the Lands Commission for the buyer, but this will be an additional fee which we will not know until we begin the registration process.
Will the homes have air conditioners or Central Air Conditioners?
Central AC is not typical here so you will normally find an AC in each room that you want cooled? Our homes will not come with AC because most people find that the thermal mass provided by building with earth blocks along with ceiling fans keeps the homes cool enough. However, our homes will be provisioned for AC if buyers want to include an AC.
Can I make cosmetic changes to my home once I'm living there?
The covenants will allow for changes done within the home such as painting and renovations. However, any changes affecting the outside of the home will need to be first approved by the developer.
Will there be property taxes on the homes?
Yes, taxes in Ghana are collected annually by the Ghana authorities. Your tax rate is calculated based on the estimated value of the property and varies based on the area. The amount ranges from 0.5% to 3% annually. We currently do not know the estimated amount that will be levied on homes in our community, but we will provide this information once we know.
Does this community have restrictive covenants?
Yes, in order to protect property values, everyone purchasing a property in Migrating Culture Crossing must agree to abide by our restrictive covenants. The covenants will be completed within a few months and will be shared with those who have placed an initial deposit. If for some reason you do not agree with the covenants then you can request a full refund and not move forward with your home purchase.
Will there be reliable Internet access in the community?
Yes, Migrating Culture Crossing will have its own dedicated Internet connection brought directly into the community so that reliable high speed Internet access will be available.
What are the lot sizes that come with the homes?
Our current lot sizes are below.
Sankofa Duplex – Studio: 80 ft x 60 ft (shared / each side is 40 ft x 60 ft)
Sankofa Duplex – One Bedroom: 80 ft 60 ft (shared / each side is 40 ft x 60 ft)
Sankofa House – One Bedroom: 80 ft x 60 ft
Sankofa House – Two Bedroom: 80 ft x 60 ft
Sankofa House – Three Bedroom: 80 ft x 60 ft
Can I purchase an empty plot at Migrating Culture Crossing?
Currently we do not sell empty lots in our community. You must purchase a home and that home will come with a particular size lot based on the home floor plan.
What will the homes be built with?
Our homes will primarily be built using compressed earth blocks. The advantage of using compressed earth blocks is that they allow us to build sustainable homes quickly and efficiently. Also, they provide great thermal mass which helps keep the homes cool when it is very hot outside or warm when it is very cold outside. In the future we may build with other sustainable materials.
Will homes be accessible to those with disabilities?
Many of the homes in our community will be single story homes and fairly accessible. However, please note that homes in our community are not being designed around ADA requirements, so buyers would need to review our floor plans and renderings to determine if our homes would be meet their needs. Buyers can choose to change their bath tub to a walk-in shower for no additional charge and buyers can choose to add a ramp to their home for a small charge. Beyond these changes, we would not be able to customize any homes during the building process.
Who can purchase a home in our community?
Anyone willing to live by our restrictive covenants and comply with the laws of Ghana are invited to purchase a home in Migrating Culture Crossing.
How will waste in the community be handled?
Migrating Culture Crossing will employ digester and bio-digester technology to handle waste coming from toilets. A digester is similar to a septic tank system in Western countries. They use a bacteria that helps to convert human waste into a fertilizer and they only have to be serviced every 5 – 6 years. Bio-digesters do not require a special bacteria to be added to the system, but they rely on a proper mixture of waste which will convert the waste into valuable fertilizer while also producing cooking gas.
Will residents be required to pay a maintenance fee and what will it cover?
There will be a maintenance fee of approximately $0.25 (twenty-five cents) per square feet of livable space per month. The maintenance fees will be used to maintain the common areas such as the community food forest, the community center and other common areas. Each resident will be responsible for maintaining their own property.
Please note that if residents participate in Migrating Culture's Solar Rooftop Program then they will not have to pay the maintenance fee as long as they participate in the program. Please review our Solar Rooftop Program for details.